"You can't listen to your teacher if you're listening to your stomach!"
Quote from a Haitian student.
In trying to build the minds of young people, who are the future of Cabestor Haiti, we need to provide for them the energy they need to grow and learn.
Our school lunch program has expanded over the years so that now we provide a warm lunch daily to each student.
Initially we made beans and rice, but now we supplement this with dried fish and meat-sauce pasta on occasion.
Watch the video to see how students are involved with meal preparation and service.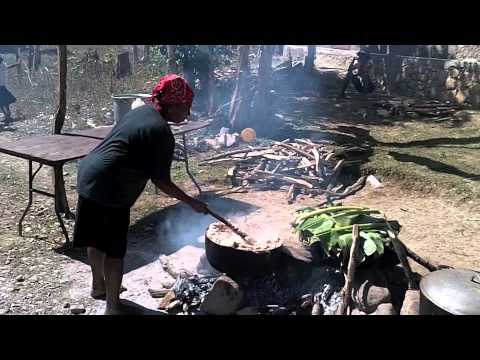 We have tried to link job creation to nutrition.  Since this is a valley of subsistence farmers, we'll send students to Agriculture school to increase crop yields and begin fruit tree nurseries.  We are also working with Valentin Abe to begin caged tilapia fish farming on Lake Peligre.